Bridge Cable
In this section, we share some insights on our stay cable production. Also commonly known as bridge cable, stay cable applications are getting more popular for big span bridges.
Bridge designers are getting bolder in their dynamic demands and one of the common approach is to design bridges with stay cable. Not only can they overcome engineering difficulties, cable stayed bridge also add the aesthetic effects to the bridge construction. And very often, mega cable stayed bridges turned out to be outstanding landmarks attracting scores of visitors.
In this post, we show some production processes on our pre-fabricated stay cable productions. TMG Stay Cable produced with 7-wire high tensile steel cable (PC strand) made up about 80% of all our stay cable production. And of these, more than 50% are pre-fabricated stay cables.
Pre-fabricated stay cable offers a fast and efficient solution to small and medium-size cable stayed bridges. It eliminates the requirement for heavy lifting crane and machinery. It also reduces the total manpower and on-deck carbon footprint. And the most attractive factor is the fast turn-around time as compared to on-site installation stay cable. There is no requirement for on-site strand-by-strand prestressing or post tensioning work.
Pre-fabricated stay cable manufactured under factory conditions, is also more consistent with quality, waterproofing, finishing and performance.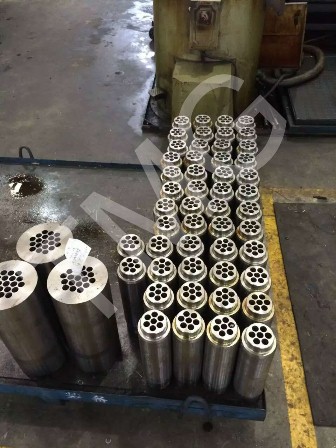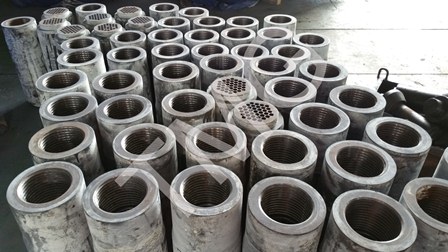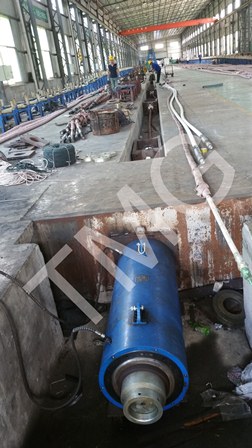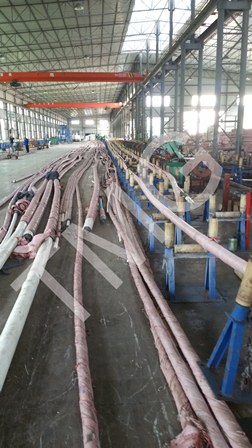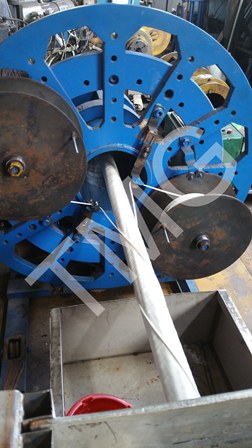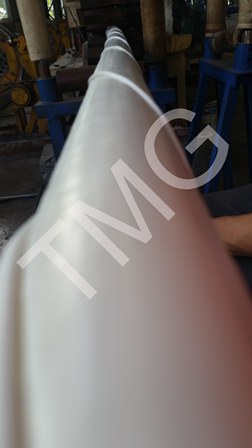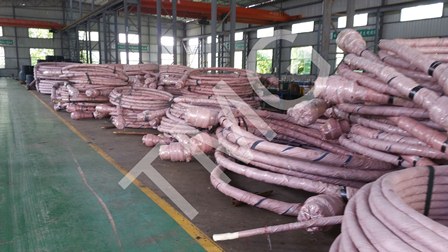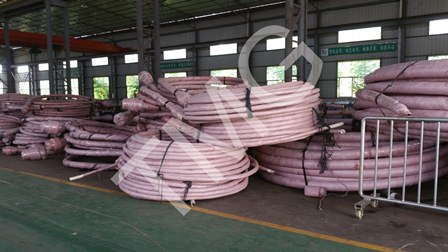 Cable Stayed Bridge is a kind of bridge formed by the combination of tower and bridge cable, to support the deck of the bridge. Its structure is developed through the load bearing of the tower, tension of the bridge cable and the bending of the deck beam. It can be understood as the bridge cables replacing bridge columns / piers, in a multiple span context. The advantages are
reduced bridge deck size
reduced structure height
reduced overall structure weight
reduced usage of construction materials
Cable Stayed Bridge can be classified into 3 classes, namely parallel type, fan type and star type. In parallel type, the stay cables are almost parallel and the height of their attachment to the tower is proportional to the distance from the tower to their deck mounting location. As for the fan type, the stay cables are all connected to or pass over the top of the tower. Lastly is the star type.
Stay Cable layout can also be further classify into 3 different types,
Side-spar
Cantilever-spar
Parallel-spar
The earliest cable stayed bridge dates back to Sweden's Strömsund Bridge built in 1956 with a main span of 182 meters. Half a century later, the rapid development of stay cable technology had seen the construction of 200 over cable stayed bridges with span of 200 meters or more. And 100 over cable stayed bridges with span of 400 meters and more. Examples of these mega cable stayed bridges are, France's Pont de Normandie Bridge in Normandy with span of 856 meters, China's Sutong Bridge in Jiangsu Province with span of 1088 meters, and Russia's Russky Bridge in Vladivostok with span of 1104 meters. Currently, Russky Bridge is the largest cable stayed bridge in the world.
Cable stayed bridge is one of the most prominent application for stay cable system. Its span distance is a lot further than traditional bridge, which is typically about 40 – 50 meters. And there are also a few types of tower to cable stayed bridge, namely
Single 'I' type
Double "I' type
'A' type
'Y' type
'H' type
Portal type
Diamond type
And these bridge towers can be constructed by reinforced concrete or steel structure. The usage of PC wire in stay cable had also been transformed to the usage of PC strand. And this transformation has further increased the efficiency of stay cable fabrication and installation. Epoxy coated PC strand further increased the lifespan of these stay cable and this innovation greatly reduces the maintenance and cost that comes after the construction of these bridges.
Stay cable utilizes the 'self-anchorage' concept, similar to post tensioning way of anchorage. However in recent years, there is a trend of self-anchoring stay cable, coupled with ground anchor technology. Example is Barrios de Luna Bridge in Span with span of 440 meters. The usage of ground anchor technology into stay cable system originated from the concept of suspension bridge. The two end of the main cable of a suspension bridge is normally split up into many smaller bundle of cables which are driven into the ground. And it is these small bundles of cables anchored into the ground (that is why the name 'ground anchor') that holds the load of the whole bridge deck. By incorporating ground anchor technology into cable stayed bridge, it allows the stay cable positioning on the deck to be more optimum in relative to the geographical situation of the bridge. Making the stay cable configuration more versatile and also with reduced usage of material.
In general terms, cable stayed bridges is most suitable for span distance of 300 – 1000 meters. And it is more prominent when cable stay bridge is in comparison to suspension bridge under this range. Renowned structure engineer and bridge designer, Mr Fritz Leonhardt, even commented that cable stayed bridge of span 1400 meters uses 50% less in high tensile strength PC wire as compared to suspension bridge. And with a 30% reduction in construction cost.
Over the last 50 years, the development of stay cable technology has advanced by leaps and bounds. And it is in the human race that we will continue to push for cable stayed bridge to have
span distance above 1000 meters
more efficient and lighter structures
improve corrosion protection to stay cable
more flexibility and versatility to stay cable features
safer and greater control during stay cable installation
and more influence to stay cable behavior under adverse environment
Here are some production photos of our stay cable system.