Stay Cable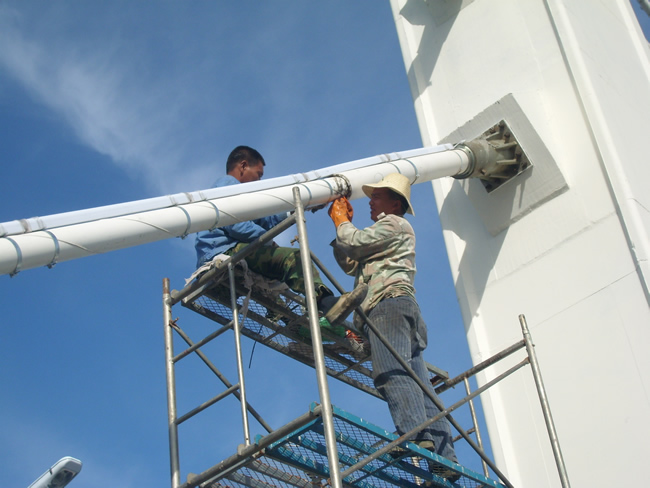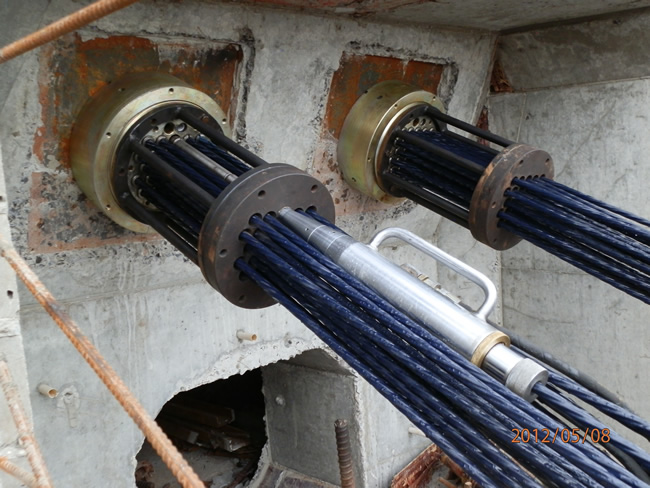 Recent years, the increased in stay cable bridges with demand for increased spans and cable lengths has triggered the requirements for faster erection cycles. And also the increased in dynamic demands accelerated the pace of constructions. TMG Stay Cable System offers the solutions to engage these bridge cable construction challenges and continuously develops the next generation technology to tackle these challenges. TMG provide the best solution to such demands and excel in meeting clients' needs.
In this section, we focus our attention to TMG Stay Cable System that utilizes strand as its primary tendon.
Many stayed-cable bridges are designed to last 100 years or more. Clients' demands for
Long term performance of stay cables;
Leak-proof anchorage assembly;
Reduced footprint during deck erection and stay cable installation;
Installation equipments that is easy and light to use;
Easy maintenance and simple inspection;
The ability to replace cables with minimal disruption to bridge usage; etc
had inspired us to develop a Stay Cable System that answers to their demands.
Corrosion protection is an important feature of stay cable. Individual sheathing / encapsulation of strand reduces corrosion risk inside the stay cable. Full anchorage zone encapsulation can be achieved by protection and sealing. And this is done by individual strand sheathing, all the way from anchors to cable's free length. TMG Stay Cable System has a multi-layer corrosion protection and this surpasses all the applied requirements of international specifications. Our corrosion protection is designed to last up to 100 years in the most challenging climate and environment.
TMG Stay Cable System is also designed to withstand and filter vibration before it reaches the anchor zone. Guide Deviators are positioned away from the anchorage provides defined deviation conditions. Deck level cable parts are well protected by guide pipes or anti-vandalism pipe. Cable's free length protected by UV-resistant HDPE stay pipe with outer helical fillet for wind-rain induced vibration reduction is also an important feature in our stay cable design.
While helical ribs have already be optimized in order to reduce wind drag, providing a compact cable solution where horizontal wind loads on the cables must also be further reduced is also needed. TMG Stay Cable offers a compact stay cable solution with excellent corrosion protection yet with reduced cable diameters.
Our Stay Cable are tested at stress range of 250MPa with an upper stress limit of 45% GUTS on 2 million load cycles. We offer 4 types of Anchors to cater to different needs for cable sizes ranging from 12 to 151 strands. Leak tightness and excellent corrosion protection ensures the longevity of the whole bridge cable system.
TMG Stay Cable System is designed to strict and stringent requirements in stayed cabled bridge construction and maintenance. Using 15.20mm diameter 7-wire individually sheathed PC strand, along with thick-walled HDPE protective pipe and stay cable anchors, TMG has developed a reliable and durable Stay Cable System for the most dynamic and challenging bridge construction design.