Multistrand Series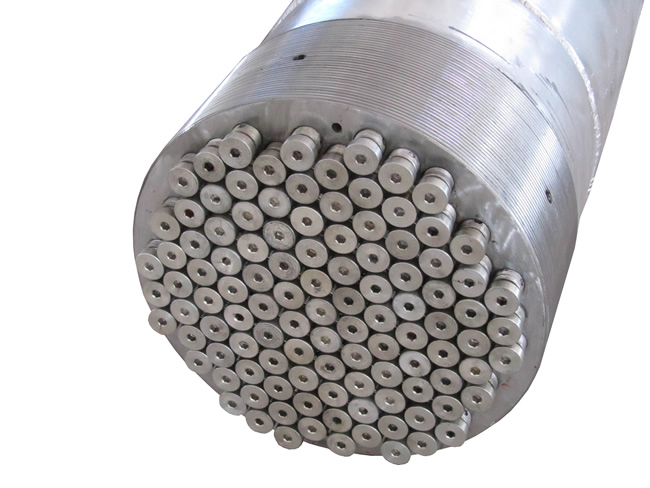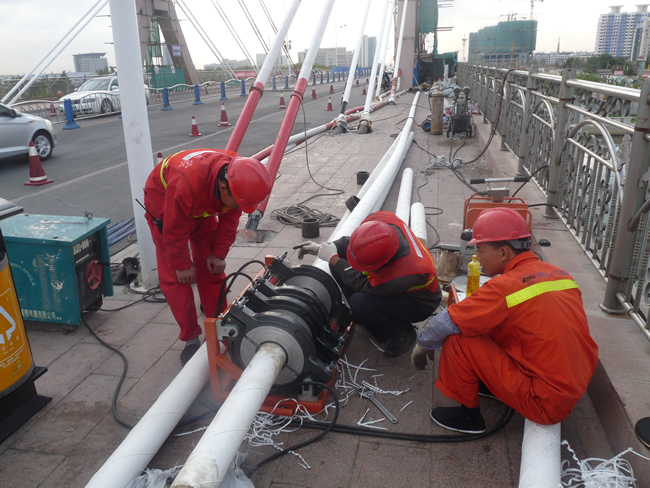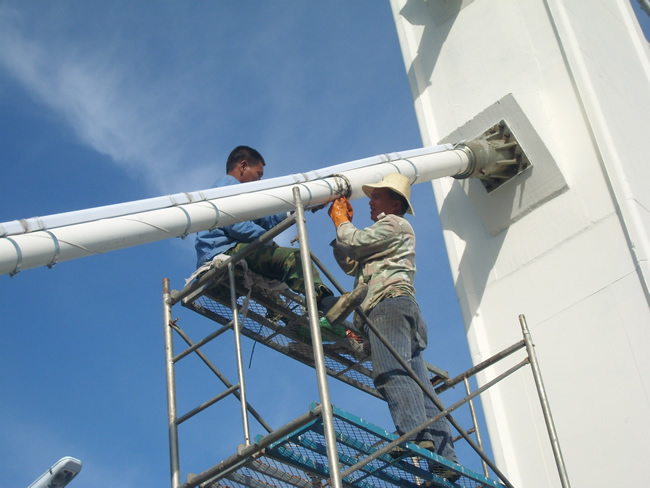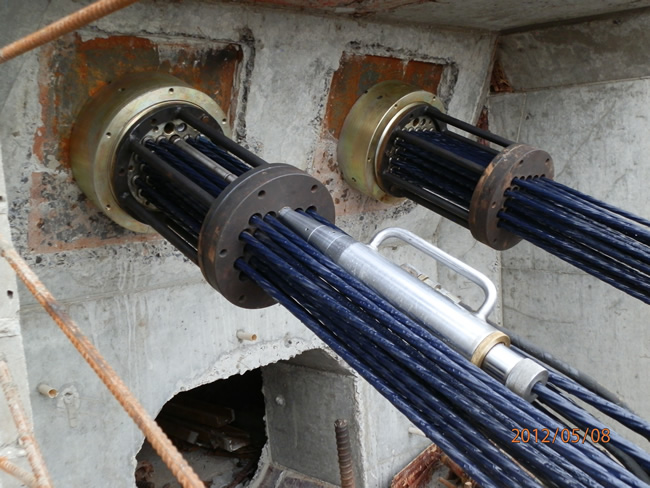 TMG Stay Cable System is produced to the highest quality and its performance and durability are subjected to quality tests according to our quality assurance system. These bridge cable anchors assembly is designed to control individual strand deviation and movement, and also to prevent the cable vibrations going into the wedge anchorage zone.
TMG Stay Cable System allows for bare PC strand, galvanized strand or epoxy coated strand as cable tendon. A multi protection system in the anchors is designed to prevent corrosion as well. The system's small and compact nature allows for strand-by-strand installation with lightweight equipment and thus eliminates the usage of heavy deck equipment, minimizes tower crane usage and eliminates the requirement for bridge closure.
TMG Stay Cable System is put through the most stringent tests on tensile capacity, fatigue performance, durability and reliability, on its wedge anchorage and all other members in the stay cable. Using strand-by-strand installation method, it allows a greater degree of flexibility. And also during later strand replacement, this strand-by-strand method frees up the need to close deck traffic. We are also strict with the selection of materials and components to meet these stringent tests. And these are our selection criteria :
Materials and technology with a high degree of corrosion protection. Example, multilayered corrosion protection with sheathed strand from anchorage zone to cable's free length.
Repeated full-scale fatigue tests to ensure high and consistent fatigue performances.
Ease of installation with minimum usage of on-deck equipment / machinery. Example, strand-by-strand method of installation that uses light and compact stressing jack.
Ease of maintenance without the need to remove stay cable anchors or the rest of the cable.
Easy cable monitoring and adjustment during cable's service lifespan.
Small overall size to reduce wind drag.
Deck level anti-vibration dampers for easy maintenance.
Robust anti-vandalism protection.
Fire and blast resistant protection is also an important consideration. This is to prevent accidental damage to cable and anchors.