PC Strand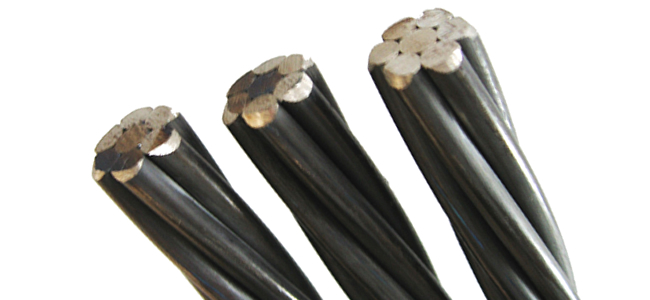 PC strand is widely used in prestressed concrete structure (both pre-tensioning and post tensioning). Its application is so wide that hardly any prestressed concrete structure is constructed without it. Bridges, high-rise buildings, industrial facilities, warehouses, stadiums, sport complexes, containment tanks, airports, seaports, train stations, railways, subways, monorails, tunnels, dams, reservoirs, above and underground mining operations, foundations etc. are just some of the applications where strand is used.
TMG 7-wire Low Relaxation PC Strand is renowned for its high quality and reliability. Our ability to meet numerous international standards like ASTM A416, BS 5896, JIS G3536, AS/NZS 4672.1, EN 10138 etc. has made us the preferred supplier among our competitors.
TMG PC strand goes through a series of stringent tests to meet clients' demand. Mechanical, Break Strength, Metallurgy, Chemical Analysis, Cross Section Magnification, Relaxation, Corrosive Environment, etc. are just some of the tests that we conduct to ensure clients' get nothing but the best product from us. The standard geometric properties of each coil of PC strand is also tested to guarantee our quality standard.
One area to highlight is the Relaxation Test in a temperature controlled environment. The average result of our relaxation values is about 1.5% after 1000 hours for a 70% Breaking Load. And 2.2% - 2.5% for a 80% Breaking Load. This is way above the international standards around the world.
We also conduct Bond Strength and Transmission Length tests regularly. fib (Fédération internationale du béton / International Federation for Structural Concrete) and PTI (Post-Tensioning Institute, USA) has their own version of deflected tensile test, also known as 'one pin test'. The test assesses the strand for tensile strength when stressed around a pin. TMG is also committed to conduct such tests internally to prove that our strand is suitable for multi-axial stressing applications.
Stay Cable (bridge cable) strand has to endure a stringent 2 million cyclic Fatigue Test. And TMG PC strand is well positioned to ride through this rigorous test with ease.
TMG is also capable of producing galvanized strand, PE coated strand & epoxy-coated strand for various applications. The polymer grade we used is designed for
Good chemical stability
High impact resistance
High rigidity
High resistance to creep
Resistance to rough abrasion
Stable at high temperatures
Our PC strand is packaged into a standard coil of 3 tonnes (other coil weight available as well) with protective wrapping for long shipments duration. Normally palletized and placed as eye-to-sky (possible for sys-to-side too). Additional corrosion protection can be applied on request. Test lengths may be packaged outside the strapping for easy access, or may be cut off and wrapped separately with individual pack identity labels and then shipped inside the eye of the pack. Hence clients can be assured that the PC strand they received is in good and working condition.
Being an end user ourselves in post tensioning work or ( projects, we definitely know what it takes to produce good quality PC strand to meet tomorrow's engineering challenges.