Bridge Cable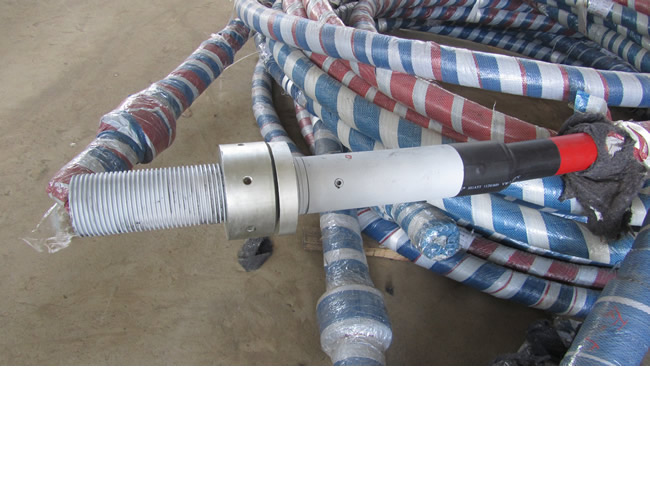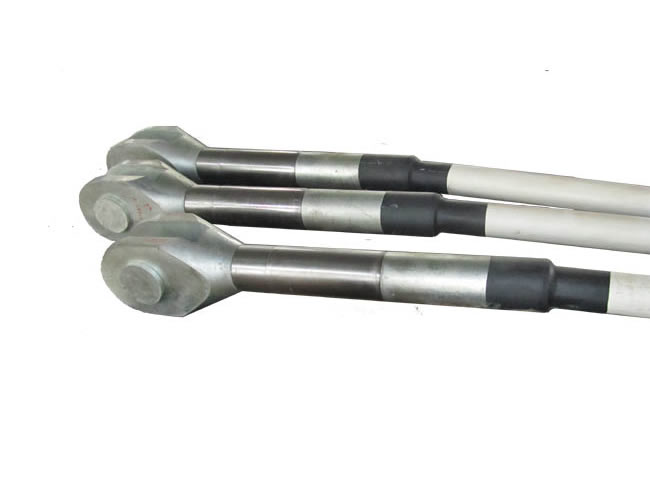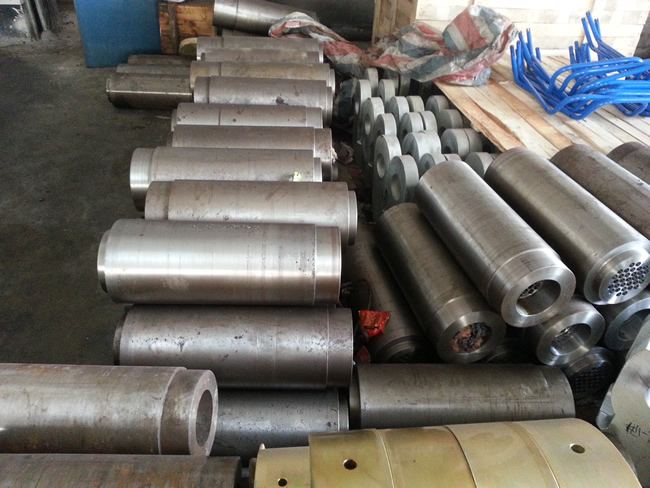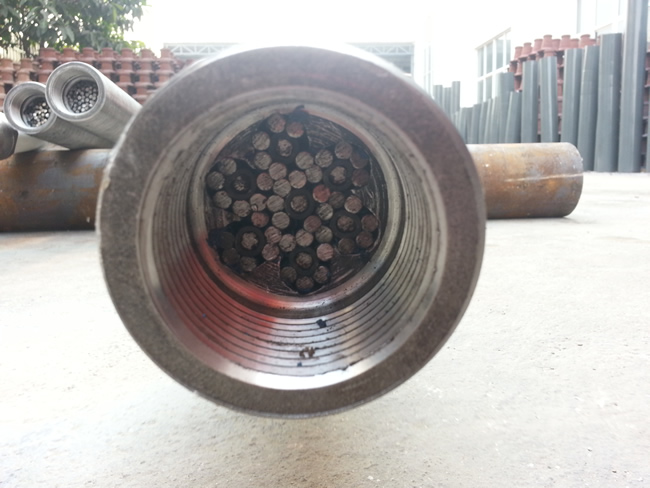 Compression Type
Compression Fitting Stay Cable System is one of the latest technology in bridge cable development. By using the principle of compression fitting for a single PC strand in fixed anchor (or dead anchor), we had further developed this technology on a stay cable by compressing up to 37 strand (15.20mm size strand) simultaneously on a larger anchor. The strand is physically separated from each other and the anchorage efficiency is way above the conventional method of using wedge.
By innovating in a process in our production, we had button headed the strand at its edge. And this feature totally eliminated the draw-in lost of strand during its life span. Slippage is almost non-existence. This is especially true for stay cable that requires low stressing and good anchorage.
Advantages of Compression Type Stay Cable are :
Small and compact as compared to traditional wedge-type Stay Cable
No slippage of strand under low or even negative prestressing force
Very minimum cable bending with no Compaction Clamp needed and transvers pressure is almost eliminated
No damage to surface of strand as bonding is achieved by natural frictional forces exerted from Compression Fittings onto surface of strand. And because of this unique feature, fatigue stress test exceeding range of 250MPa with an upper stress limit of 45% GUTS on 2 million load cycles is easily achievable
Pre-fabricated in a factory and reduces the need for heavy lifting machinery and equipment during transportation and cable installation. And thus reduces deck erection footprint.
Excellent corrosion protection as multi-layered waterproofing protection can be carried out under ideal factory environment.
Bridge owners these days are pushing for more and more tangible benefits when it comes to bridge construction. From cost of construction, fast turn-around time, minimum manpower, minimized on-deck footprint, reduced usage of heavy equipment / crane, minimum site activities, etc. to controlled noise pollution, is inspiring system developers like TMG to beyond our scope to cater to their needs. Compression Type Stay Cable System is precisely an example of us thinking out-of-the-box.
By prefabricating these cables in our production facilities, we have total control on the quality, waterproofing, finishing, packaging and performance. And the cables can also be 100% checked and tested before leaving the production facility. This controlled environment fabrication gives bridge owners and operators an assured and consistent product quality.
Controlled environment production leads to many other advantages even before actual production begins. Many different cable configurations and/or new innovations can be carried out and trial even before project commencement. This gives to infinite possibilities and flexibilities to cable fabrications and innovations. It also eliminates the problem of last minute on-site problem rectifications (as in the case of conventional strand-and-wedge stay cable) and thus compromising on quality. Everything and anything can be pre-empted at the production facility.
Another major advantage is that on-site fabrication is also no longer necessary and this frees up the on-site fabrication activities and that translate to better noise and pollution control.
With the trend of infrastructure construction moving towards lowering carbon emission and footprint, we believe that minimum on-site activity is an unspoken requirement for all projects in the near future. And with the rising cost of labour and shortages of skilled manpower in many projects that we had embarked, TMG Compression Type Stay Cable System is the solution for bridge cable.