Production Facilities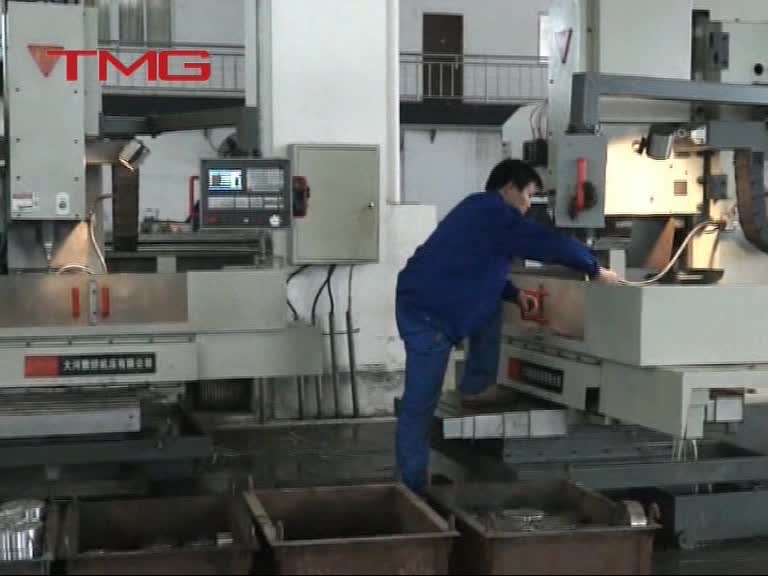 TMG has a few manufacturing facilities catering to different types of products. In the video shown, this is the production area for the manufacturing of
1) Post Tensioning accessories
Anchor Head (1 to 55 strand)
Wedge (9.53mm to 21.80mm)
2) Stay Cable (Bridge Cable) (up to 151 strand)
3) Stressing Equipments
Mono Jack (26 ton)
Stressing Jack (up to 1500 ton)
Lifting Jack
Stressing Pump
Bond Head Machine
Compression Fitting Machine
TMG's capabilities in manufacturing, for high-volume products or in high-mix, low-volume post tensioning related products of the highest complexity, together with years of investments in state-of-the-art process and product technology, sets us apart in the post tensioning industry. Our seamless manufacturing system provides us with total control of the whole manufacturing process, promising product of high quality and good cost efficiencies.
With the help of computerized simulation (3D), we are able to achieve quick set-ups for high-volume production as well as optimized utilization for high-mix, low-volume manufacturing environment with quick turn around time.
We understand every customers' unique expectations and requirements. By leveraging on our invaluable wealth of expertise and capabilities, together with a long history of proven record and successful operations in different parts of the world, TMG strives to exceed customers' expectations and meet the specific challenges.